"18", concept by FRANK DE MULDER
starring WIM VANDAMME, Masterchef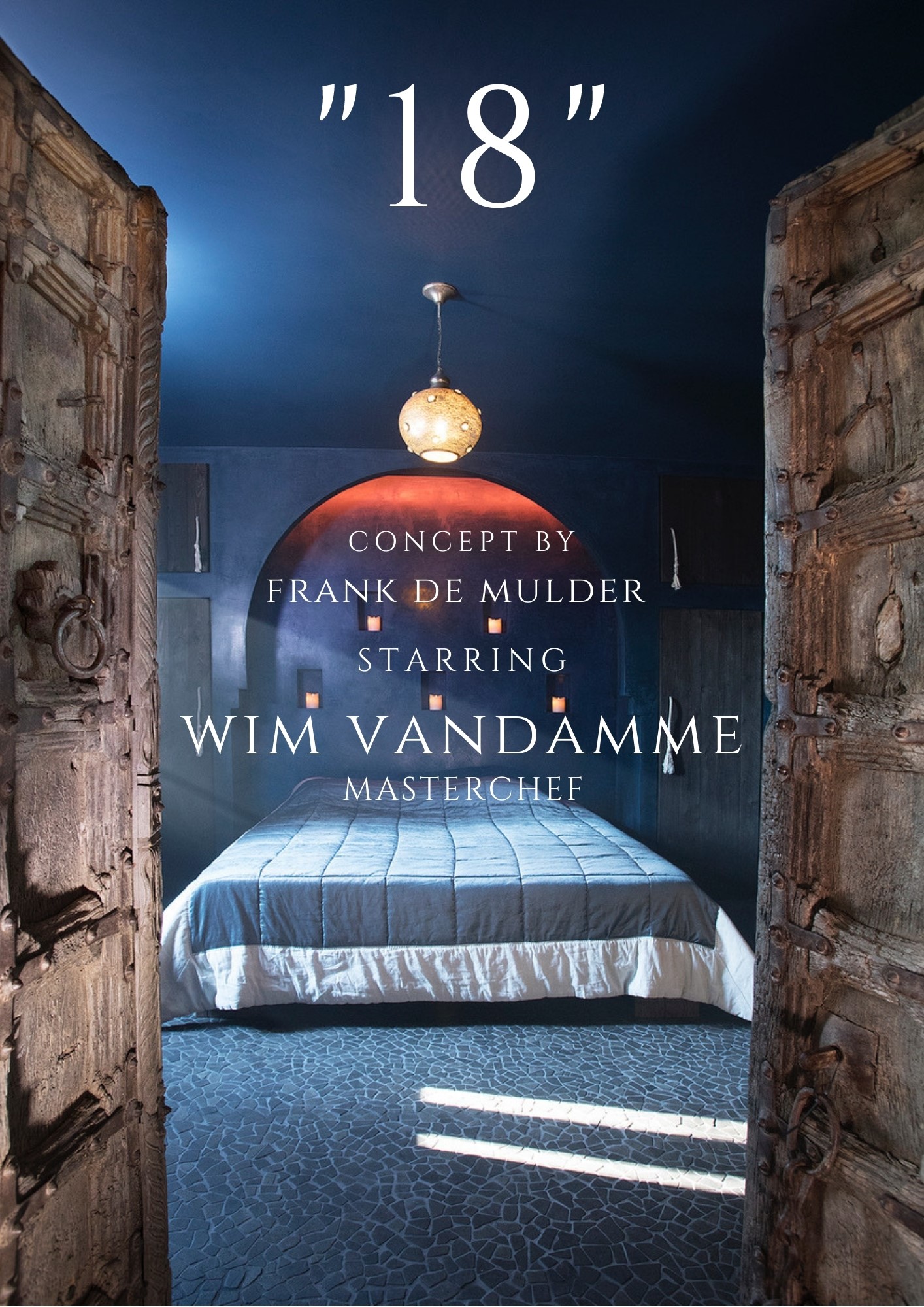 Wellcome in an Xclusive wonder tale setting.
"18" people-9 xclusive rooms
Xclusive Live music: modern or classic
singer-songwriter Henry Orzak or worldfamous cellist Han Bin Yoon …
A Star Level Candlelight Dinner
Champagne with appetizers
A three-four-five ... course menu
Accompanied by the finest domaine or castle wines
In the morning a Star Level Breakfast with a spectacular view
...
Meer info: klik hier
Unieke historische kelder in Gent.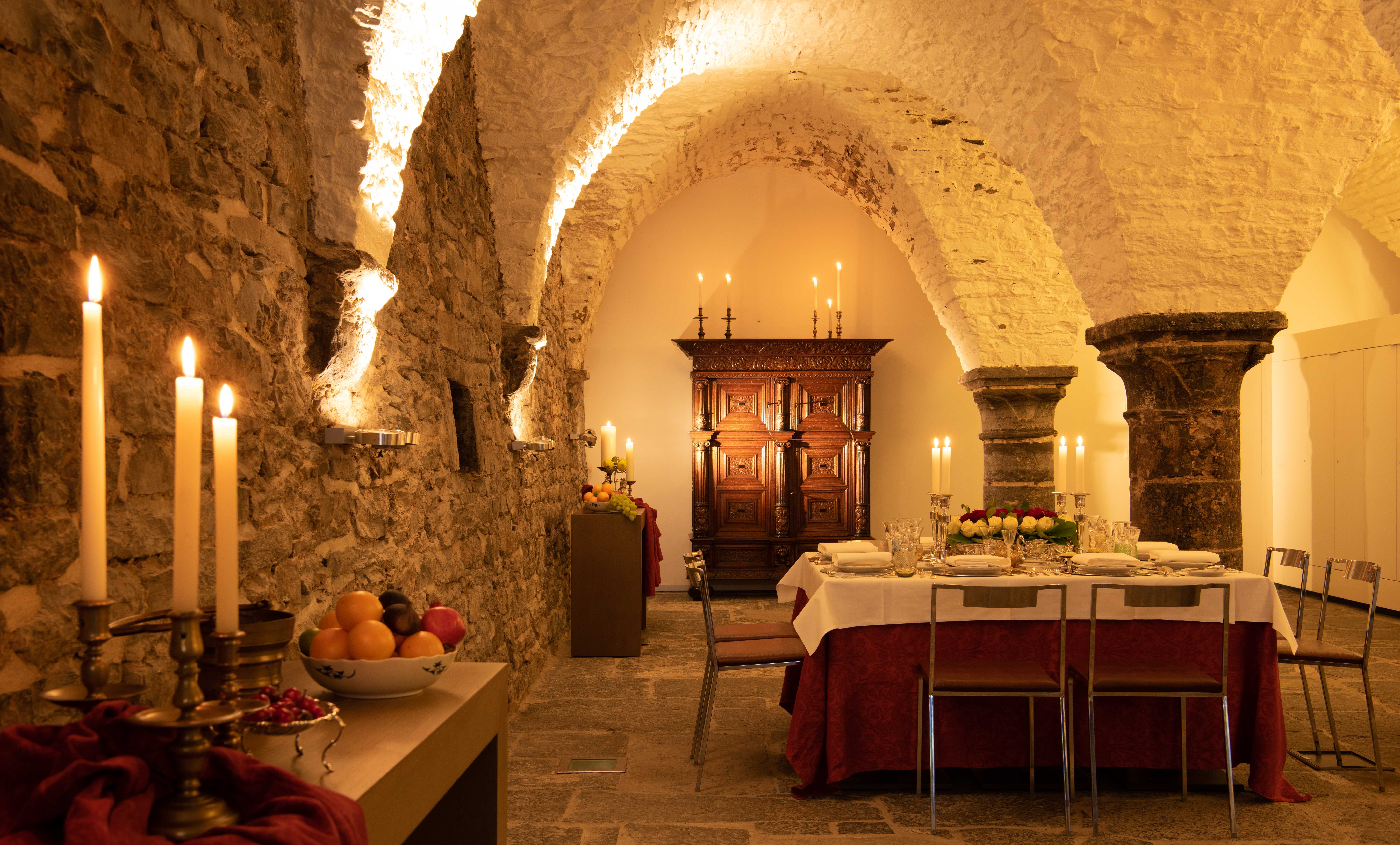 We kunnen uw lunch of diner verzorgen
in een uniek historische kelder uit de 13e eeuw in het hartje van Gent.
Kan gehuurd worden op dag- en weekbasis voor sociale en culturele aangelegenheden
alsook voor een receptie, diner, zakelijke bijeenkomst, ...
Meer info Sonny +32 484 55 51 51 – sonny.breine@hotmail.com
Barabas, Brugge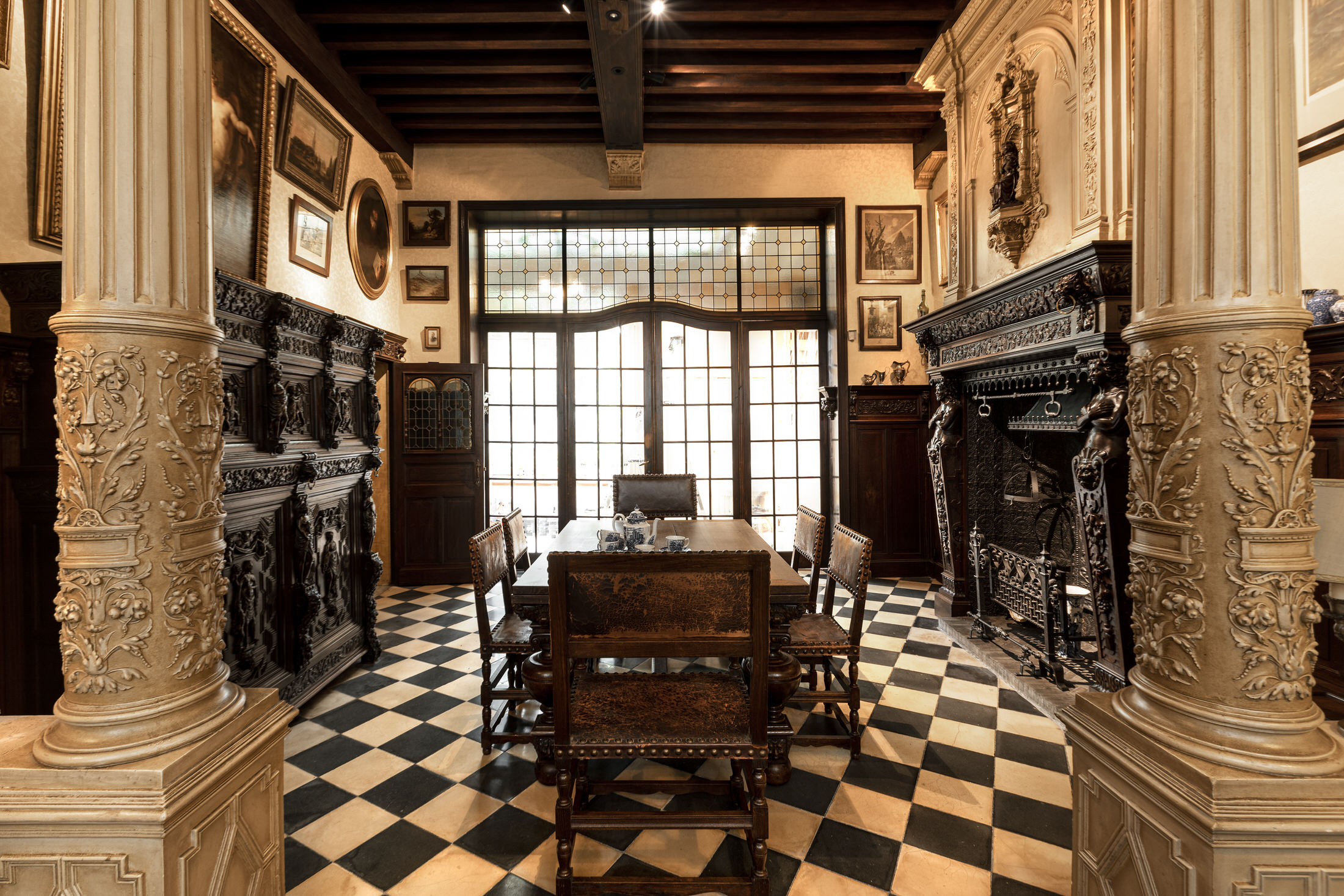 Welkom in Barabas.
Een authentieke B&B, opgetrokken in een statig herenhuis,
met een bijzonder unieke ligging aan de Groenrei in het hart van Brugge 'Die Scone' .
Een parel van een Vlaamse kamer die tot op vandaag,
ruim 400 jaar later, aangeroerd bleef, vormt het kader van uw privaat diner.
Het aperitief serveren we bij voorkeur
in onze Engelse tuin aan het water of in onze Orangerie.
Vervolgens, aan tafel, kan u zorgeloos genieten van een heerlijk menu,
bereid door een gerenommeerde chef en zoals het hedendaags hoort, in een beperkt gezelschap.
And last but not least, sluiten we af met koffie, thee versnaperingen,
met eventueel een digestief in ons art-deco salon.

Meer info op Bert +32 472 54 07 67 – info@sanseveria
Wildtrails in de Ardennen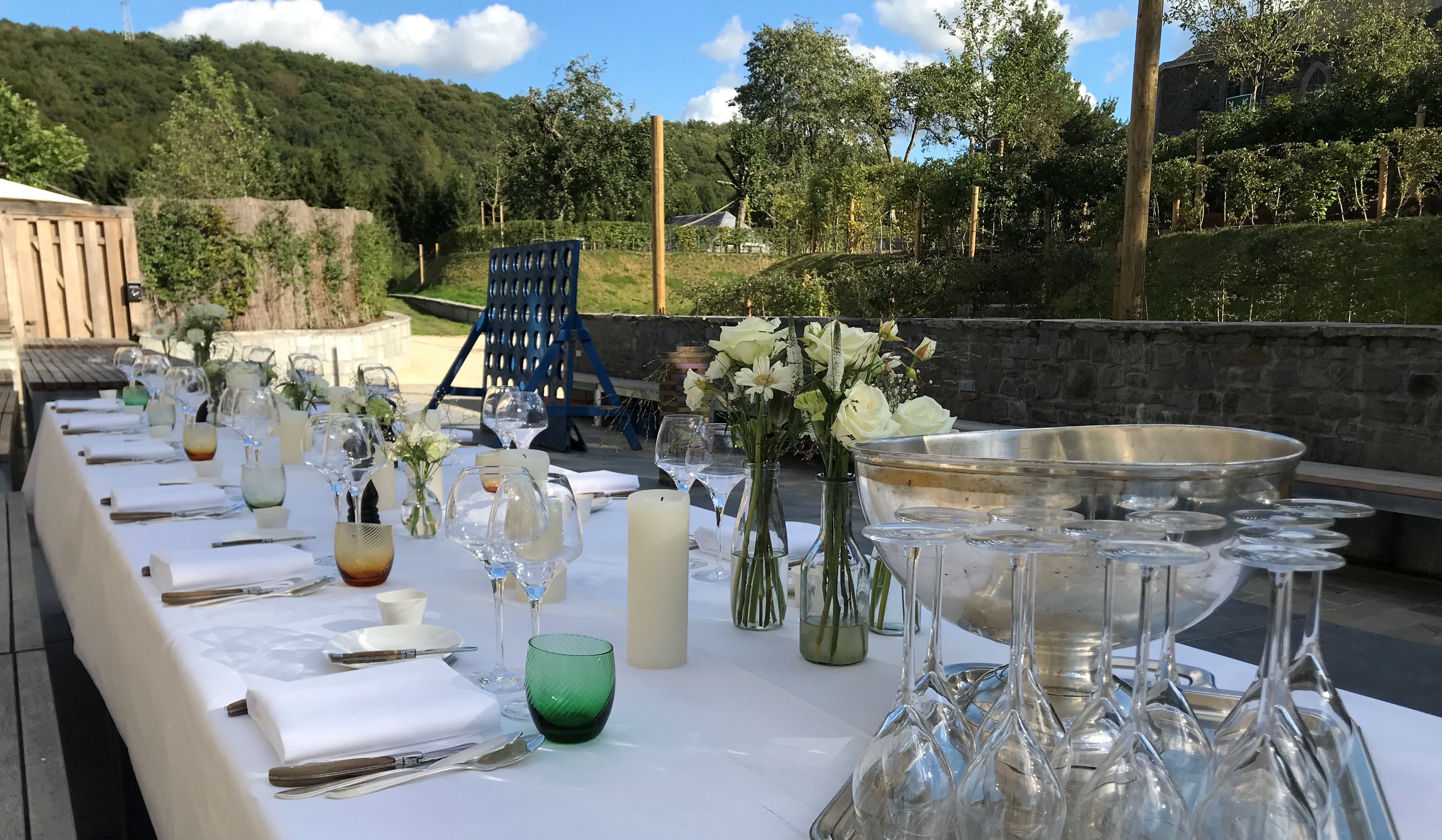 Wildtrails has many unique & luxurious locations and country houses.
They are "the place to be" when organising your meeting, conference, teambuilding,
workshop, brainstorming session, seminar, incentive, … in a cosy, surprising & inspiring environment.
During your stay, you are the only guests in the building.
Together with your colleagues, you have complete exclusivity of the country house.

Meer info op www.wildtrails.be
Discover the foyers Armand & Victor, Zele
Two easily accessible and very cosy foyers that ooze class & serenity.
Perfect for a presentation with exclusive impact,
or a special, savoury tasting evening among colleagues,
or a family reunion that takes up more space than you avail of,& ?

Only three kilometres from both the E17 and the industrial sites N47
and Wijnveld, but far away from daily hustle and bustle.

Foyer Armand
Dr. Armand Rubbensstraat 29, Zele
Modern classic atmosphere in a stately city dwelling
Perfect for classy or up-scale event
Capacity up to 20 persons (seated)
or 40 persons (standing).

Foyer Victor
Dr. Victor Van Cauterenstraat 17, Zele
A sober, no-nonsense environment above pharmacy Lozie
For quiet and stylish meetings, capacity up to 8 persons (seated).

info@vergaderzaalzele.be
+32 52 44 51 95
+32 474 83 73 17
www.vergaderzaalzele.be
A guest at Wim's
Wim's house at the Lievekaai, situated in the historical centre of Ghent, is always decorated to the smallest detail.
From table arrangement to music, from a warm welcome to the final touch in the kitchen.. dining at Wim's ensures you accolades from your guests.
You can bring your own wines if you prefer. Of course you can appeal on the oenophile expertise or on the wine cellar of the chef himself.
Historic Mansion, central Bruges
An xclusieve location, close to the world-famous Rozenhoed Quay and the Pandreitje.
A spacious historic dwelling house boasting a warm interior and a grand piano.
Seated dinners up to 30 persons, walking dinners up to 60 invitees.
Palace on the Meir, Antwerp
This 250 year old building once was under ownership of Napoleon, Willem I of the Low Lands and the Belgian Royal Family.
Who is next in line? Maybe you for a while?
House Happaert, Antwerp
The history of the Happaert House is one of knights, burgomasters, professors, dignitaries and artists.
Among peers!
Hotel Solvay, Brussels
This house is one of the most remarkable creations of Horta, erected during one of his most creative periods.
Queen Elisabeth and Einstein enjoyed its hospitability.
You're in good company.
Private Demesne, Heist op den Berg
Rurally situated in a tranquil demesne boasting an exquisite view from the orangery.
Two rooms available, each with their private entrances and both with a 30-person seating capacity.
La ferme du Père Louis, Thirimont, Ardennes
A luxurious chalet featuring 850 ha private gardens in the gorgeous valleys close to Malmédy.
A recipe for tranquillity, harmony, enjoyment and de-stressing.